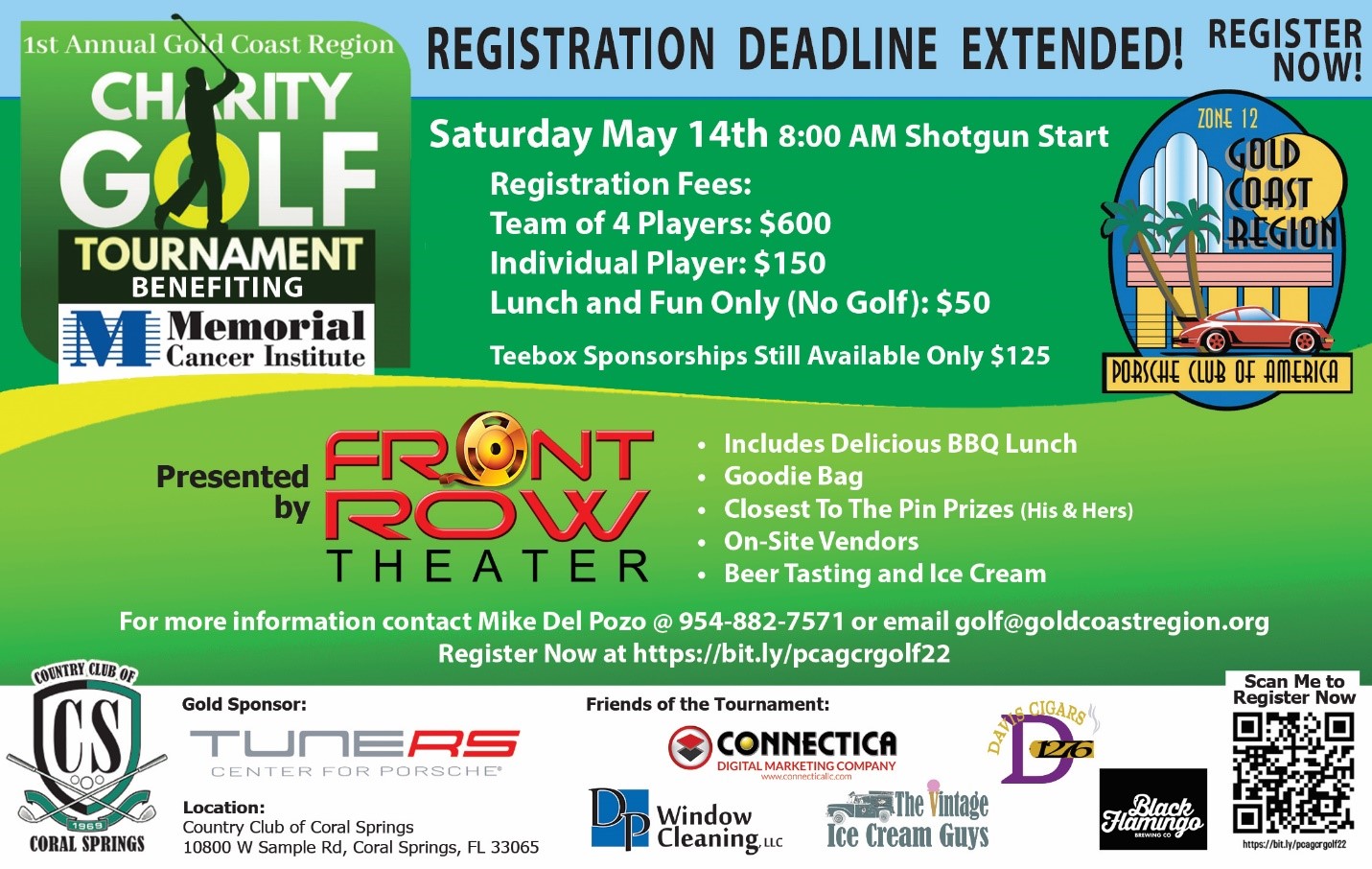 The PCA Gold Coast Region is hosting our first-ever Golf Tournament.
You are cordially invited to the first PCA Gold Coast Region Golf Tournament being held on May 14th, 2022 at the Country Club Coral Springs.
Come join us for a round of golf, while supporting the Memorial Cancer Institute (https://www.mhs.net/about/get-involved).
Our first PCA Gold Coast Region Golf Tournament is expected to be an exciting event, but you don't have to be a great golfer (or even a good one) – just plan to come out and have fun with all your Porsche Club friends. And ask all your golf-loving friends to join us too, because this event is not limited to PCA members.
This is for a great cause, benefitting Memorial Cancer Institute, so please help us get the word out to golfers from all across our area. We'll start off with an early morning breakfast, followed by registration and a shotgun start at 8:00 am. Then we'll end with a BBQ lunch where you can meet up with our sponsors, Front Row Theater, Foreign Affairs Motorwerks, as well as other vendors.
Golf Tourney registration is now open – https://bit.ly/pcagcrgolf22
Your non-golfer guests can also join us for breakfast/lunch: https://clubregistration.net/events/roster.cfm?event_id=12250
Have Questions? Please contact Mike Del Pozo @ 954-882-7571 or email [email protected]
I look forward to seeing you on the golf course.
Mike Del Pozo
PCAGCR Golf Tournament Chair
Sponsorship opportunities are still available – Contact Mike @ [email protected] if you are interested in sponsoring or need some information.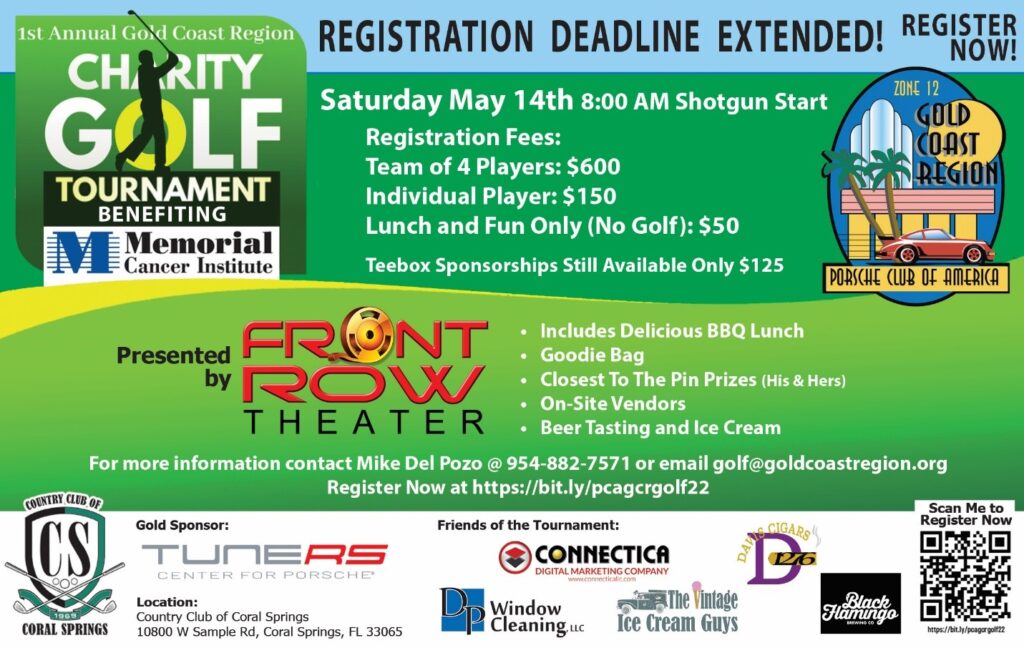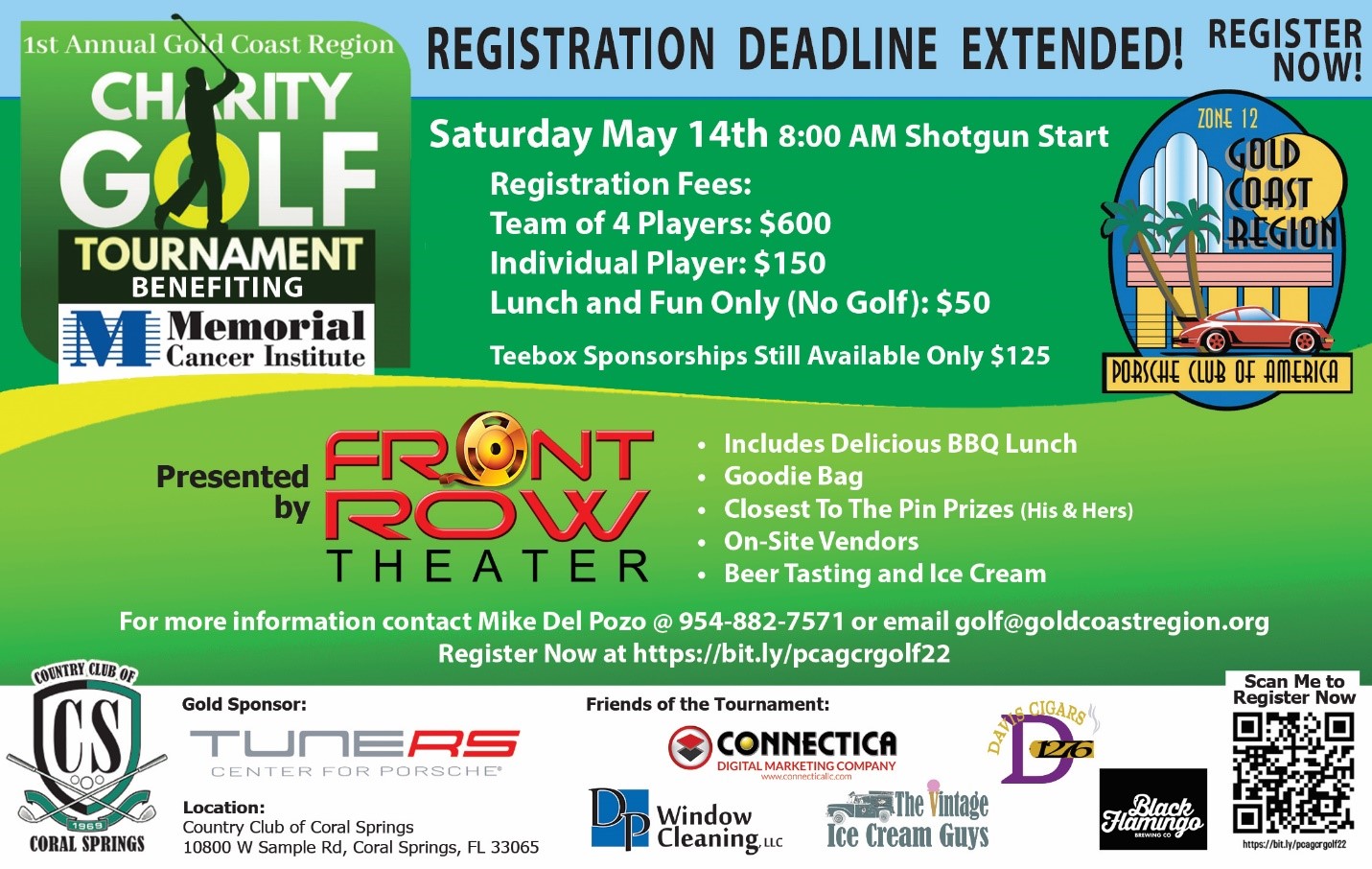 ---