Notice of GCR Election for 2020
The following members are standing for election. Here are their bios in alphabetical order.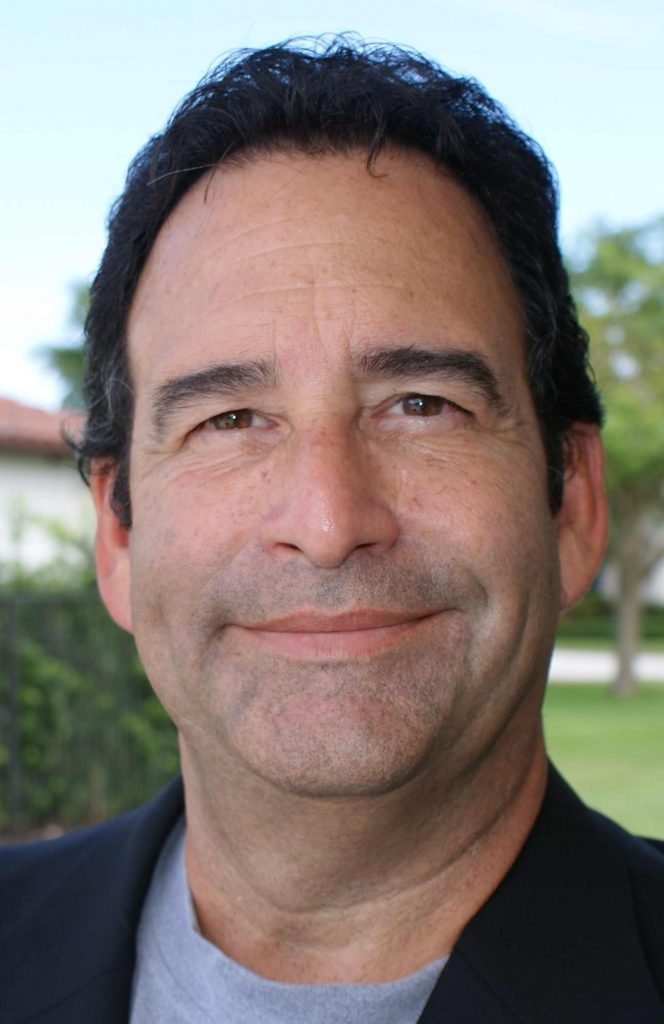 Ed Blair
It has been my pleasure to be a member of the Gold Coast Region/PCA since acquiring my first Porsche, a 2014 Boxster in early 2017. Although the reasons to purchase a Porsche are obvious to Porsche enthusiasts, one of my main objectives in becoming a Porsche owner was to connect with other owners who share my love of these amazing vehicles. I am a former motorcycle rider and always enjoyed the camaraderie of group rides and being in a riding club. Being a member of the Gold Coast Region/PCA has given me the opportunity once again to enjoy group rides and fellowship with other Porsche drivers.
I have met many wonderful people in the short time that I have been involved with this group and would love to become more involved. I am an enthusiastic volunteer and have thoroughly enjoyed the events in which I have assisted. Some of these events include assisting with traffic curbside at Porsches by the Bay last year; leading the Broward group down to Schnebly Winery; and assisting at the Tech tent during the 48 Hours of Sebring this past March. Currently, I am the chair for the Gold Coast trip to North Carolina. I am very excited about this epic trip and hope it can be repeated on an annual basis.
On a personal note, I am a fifty-year resident of South Florida. I grew up in Hollywood and currently reside in Cooper City. My wife Dawn and I have two terrific sons, Brian and Scott. Brian is currently entering medical school and Scott is a computer programmer living in California. I spent most of my career in the petroleum industry. Additionally, I have been a business owner quite a few times including a candy store in the Aventura mall and a private investigative firm. Currently, I own a building inspection firm and consider myself an investor.
I am passionate about giving back to the community and I have served as the Chairman of the Broward County Local Advocacy Council working for the rights and protections of people within state care. I am currently a board member of the Hollywood Lions Club. I am active in the Hollywood Chamber of Commerce and the Dania Chamber of Commerce.
I am honored to be considered for a position on the board of the Gold Coast Region / PCA.
I look forward to being more involved and welcome the responsibilities that such a position requires.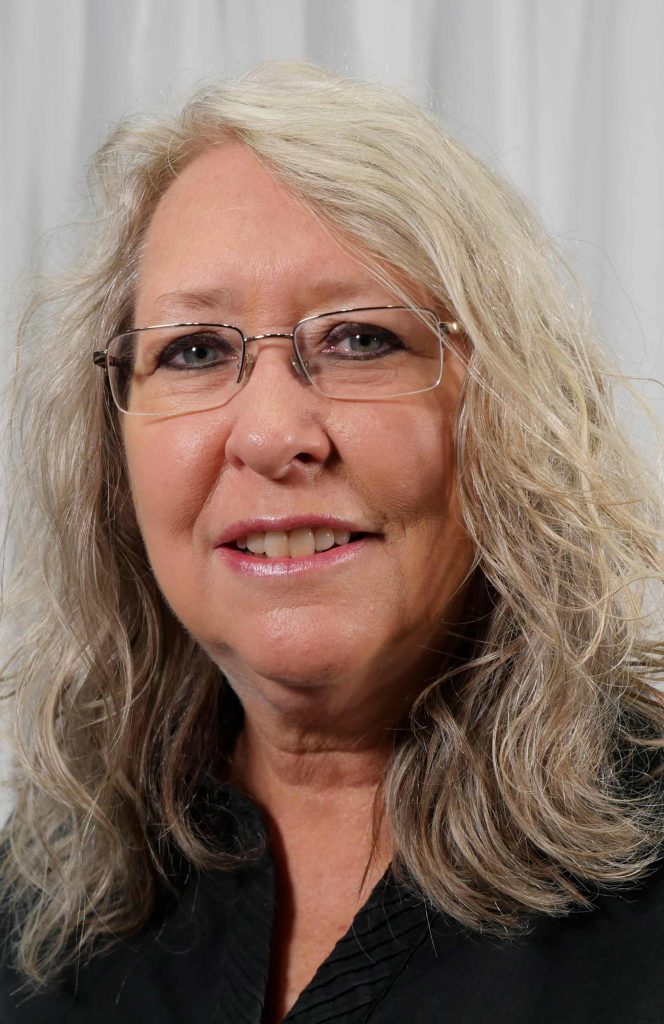 Carolynn Ditrichs
Carolynn is running for the position of Treasurer. She has been a member of Gold Coast region since 2012 when she bought her 2006 Boxster S. Carolyn knew she had bought a great car but what she didn't realize was that she would become part of the Porsche family and meet so many great people. Her first club activity was an exciting dine and drive to Key Largo. For the next year, she mostly participated in the dine and drives gradually branching out to other activities including autocrosses, car collection tours, a driver's ed at Sebring, several Zonefests, the monthly breakfasts, and more. Carolyn has been a volunteer at the 48 hours for the past several years and also with the autocross committee, but would like to become even more involved in the club.
She has a Bachelors and Masters degrees in Accounting from the University of Florida and has been a CPA in Florida since 1986. She started her career at the public accounting firm of Coopers and Lybrand where she spent my first 5 years. For the past 28 years, Carolyn has worked at NCCI in various accounting and auditing positions.
In her spare time, she likes to travel, swim, play tennis, and participate in Gold Coast club events, especially the autocrosses, which have been a wonderful bonding activity for her son Damon and herself for the past four years. She will be attending her first Porsche Parade this summer and is really looking forward to it. She would appreciate your vote so that she can give back to the club which has given her so much over the years.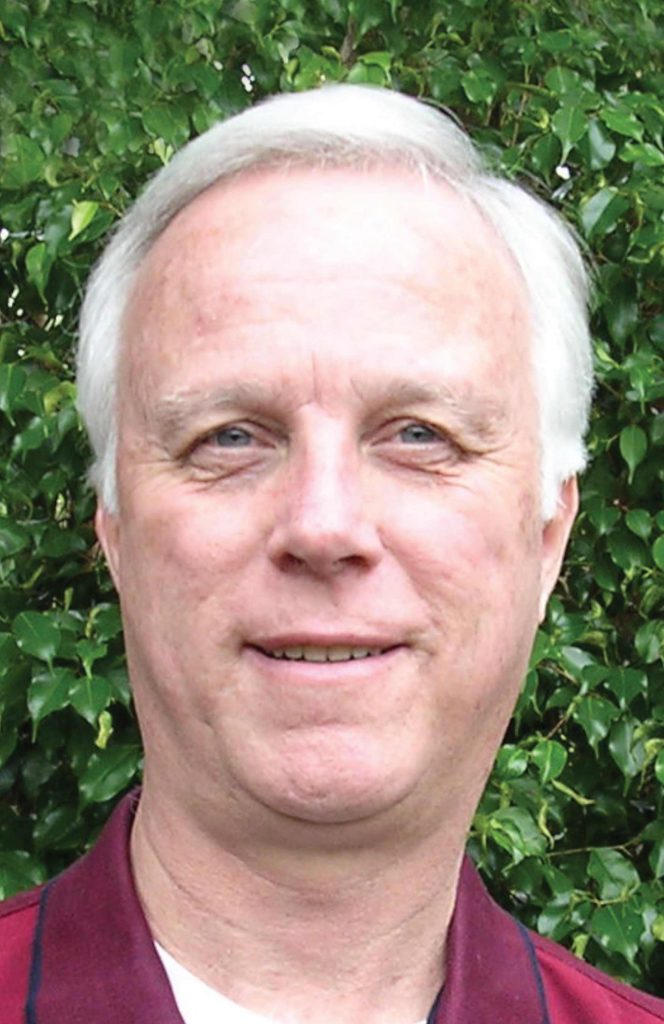 Roger Fabel
In 1964 while in high school, Roger entered his first rally with a sports car club in Pompano Beach. During the rally he saw a 356 and decided to own a Porsche in the future. After college, military service, raising two boys, his dream was fulfilled 37 years later. In 2001 he purchased his first Porsche, a GR Boxster S. It did not take long until Roger came across an autocross where Mike and Diana Hansen gave him an overview of the club and a week later he and his wife attended Zonefest. Not bad timing after waiting so long for a fantastic car. They got involved quickly and helped with the social and technical activities. They were lucky to be part of the planning and tech team for the Tampa and Hersey Parades along with the local Zonefest, Rennfest, Rolex 24 and many other PCA events. Three years later Roger was elected to the board, then became vice president and two years later president. While serving he found PCA to truly be about the people. After being president, he became editor the Kassette and has enjoyed taking it from a one-page b/w to 36 color pages over the last 13 years. He is also honored to be on the 48 Hours of Sebring Club Race Committee. Roger would like to be considered for a board position so that he can continue to give back and help the club grow, meeting the needs of the members. Being on the GCR planning committee Roger will continue to vote for more social driving events that are the most popular events held in Gold Coast. Roger helped to add more events during the 2019 season while serving on the board. 2020 will be another year of expanding events, Thank you for your support of our club.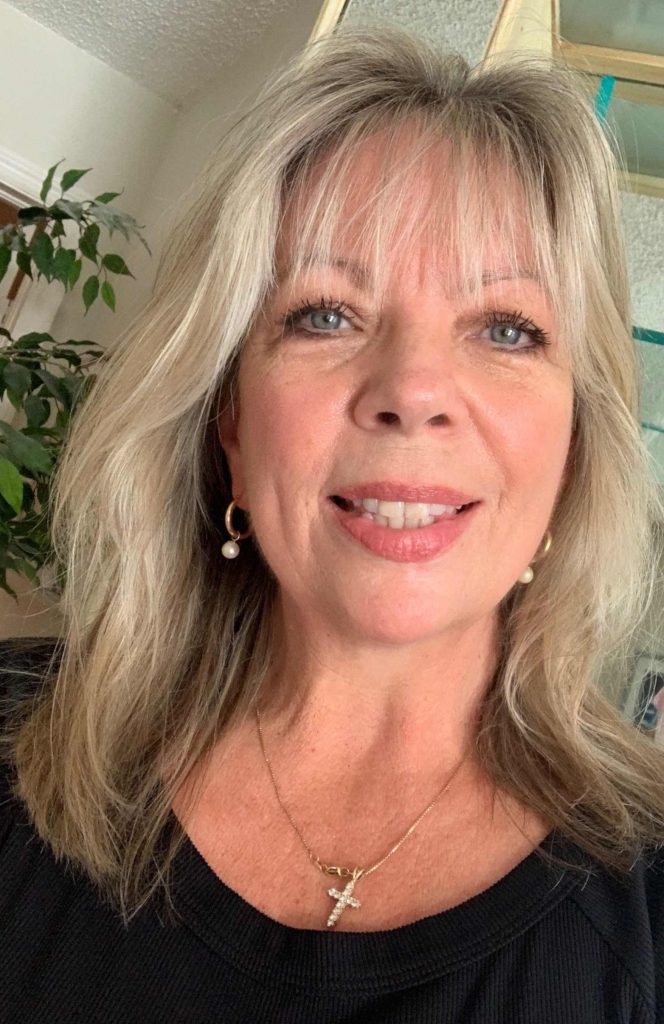 Cynthia Fluhart
Cynthia Fluhart has been an active PCA member since 2006, awarded Rookie of the Year in 2007 and Family of the Year in 2008. Club Secretary for four years and Miami Social Chair for over eight years. Planned many Ft. Lauderdale events including the 2007-2009 Holiday Parties. Most noted Socials responsible for planning: Annual Mandarin Oriental Lunch & Concours or "Porsches by The Bay," Sunday Brunches at La Palma & Galuppi's, Schnelby Winery Events and 2010 Spring Fling. It is all about bring members together to enjoy new & old friends, having a passion for Porsches, while having a lot of fun along the way!
As a professional photographer & event planner, since 1999, love to capture a lot of social events and Porsches screaming down various racetracks, such as: Homestead, Sebring, PBIR, VIR and Daytona. she found it exhilarating as a passenger, while hubby drove "Porschetta," during the DE events. She believes every Porsche should have a name—it is part of your family! Enjoy attending: 24 hours of Daytona and 12 Hours of Sebring, capturing the events to share in the Kassette. Volunteer at 24 Hours of Daytona in PCA Hospitality tent. Cynthia is avid motorsport fan and Porsche Nut. She wants to see the club continue to grow and offer members quality events that are rivaled by none! Remember, Porsche, there is no substitute! Over 20 years, she has held dual positions as secretary & treasurer on her Homeowners Association Board, representing 552 homes with $1 million annual budget. Attended culinary school & enjoy cooking. Has hosted many Board Meetings at her home. J Attended MDCC, UM & FIU, receiving: AA Business, AS in Accounting, BA in Business, and BS in Psychology with a minor in Marketing & Advertising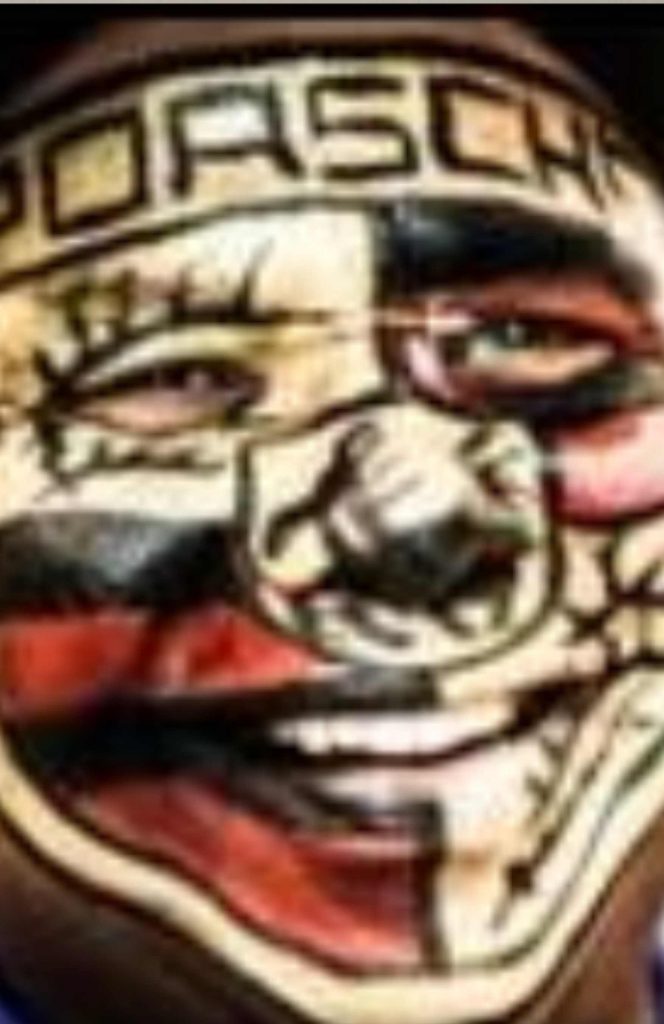 Randy Gananathan
My passion for Porsche compels me to enroll in two PCA regions, first with Gold Coast Region and then with Upper Canada Region. Active in both regions, I've volunteered in multiple programs. As Editor-in-Chief of Provinz Magazine, I won the Betty-Jo Turner award for the top newsletter among all PCA regions at Parade last year.
For the past few years, I've hosted the monthly Porsches & Pancakes in West Palm Beach. I've assisted in judging at Porsches By The Bay and at the national Concours at past Parades. I am the National SUV Registry Advocate assisting Cayenne and Macan owners in America and Canada. In June 2019, I assisted the national office to launch Perfourmance NEWS, an electronic newsletter for 4-door Porsche owners that will be sent out to PCA members who opted in. Hence the "four" in the newsletter's name.
With Porsche Parade being held in Boca Raton this year, I've assisted in kicking off PCA's inaugural SUV Tours at Parade and will lead the tours, driving off-road and guiding participants through a local nature preserve. We hope to continue with SUV Tours at future Parades and begin another initiative called Safari Education, focused on driving on unpaved routes, that will be the sibling program of PCA's very successful Driver Education program for the track. Last year, in celebration of 70-years of Porsche, I stepped up to the challenge to have my full face painted with the logo as you see here. It is with this passion for the brand and to foster camaraderie with fellow members that I ask for your vote to be elected to the Gold Coast Region's Board of Directors to continue assisting in programs and other activities for our mutual enjoyment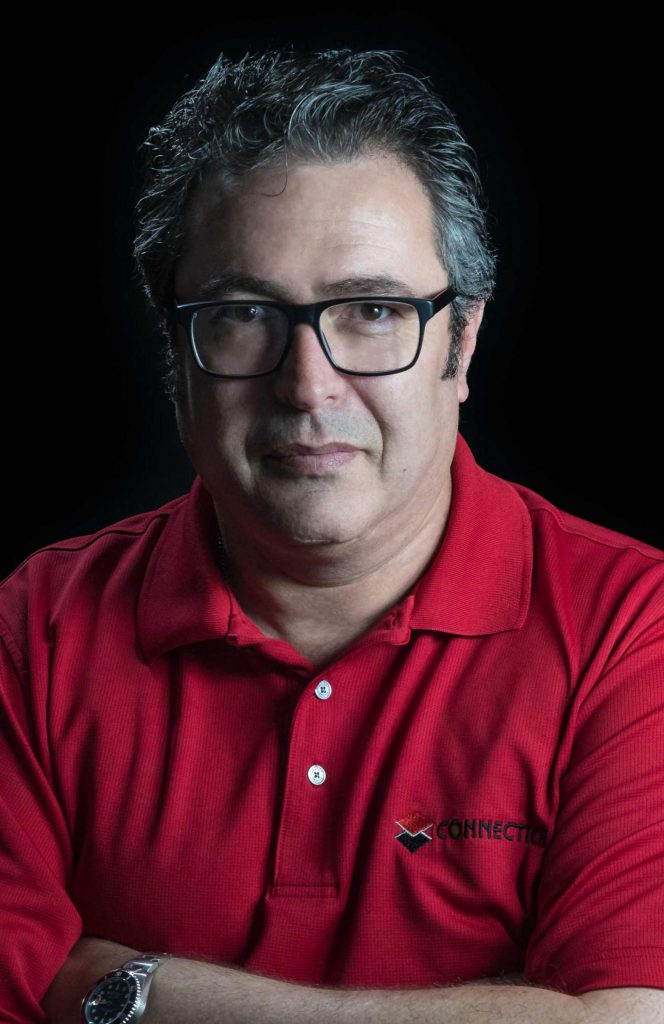 Ian Gerada
Ian Gerada is the CEO of Connectica LLC, a boutique-style Search Engine Optimization / Digital Marketing Agency that specializes in getting its customers website to rank on that all elusive first page of Google.
Ian was brought out to the U.S.A in 1999 by a large telecommunications company in order to head up their data encryption team. After the dot com crash of 2000 Ian started Connectica, it has since grown to be one of the foremost SEO companies in the region. Ian lectures on SEO, Social Media, and Digital Trends on a regular basis. He holds a PhD in Computer Science.
Ian has settled in Coral Springs with his wife Jane, three children and Hamish the family dog, devoting his time to Family, Ice Hockey, and his love of cars, Porsche In Particular. He is an active member of the PCA and enjoys attending many of the social events that the club has to offer. He is currently the Chairman of the Tamarac North Lauderdale Chamber of Commerce.
Ian is the Gold Coast Region webmaster and served on the GCR Board of Directors in 2019.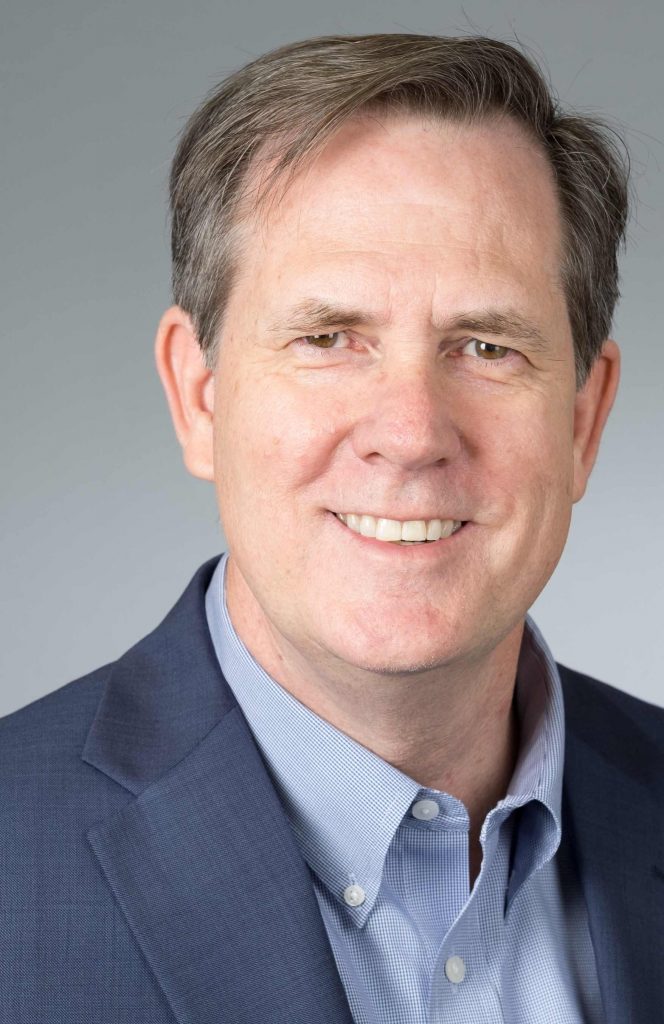 Dale Huber
Dale Huber is currently your Alternate Director and is running for Treasurer of the Gold Coast Region (GCR). He became a member when he purchased his Porsche three years ago.  He and his wife are the second owners of a 2004 Boxster which they adopted from a friend in Boston when that friend purchased his 911.  When people ask him what he likes best about his Porsche, his answer is always "the people we have met through PCA".
Dale is a native Floridian, born in Broward County. HIs professional career began with the public accounting firm, Ernst & Young. From there he worked with various organizations run by Wayne Huizenga. First at Blockbuster during its heyday, and then as part of Huizenga's sports empire. He recently retired after almost a decade as Controller at a mid-sized privately held company in Sunrise. This has afforded him more time to be involved with PCA. Along with serving on the GCR Board the past year, he is also a member of the Concours Committee.
If elected Treasurer, he would use his years of experience to enhance the controls over GCR's assets and further improve the monthly reporting provided to your board of directors.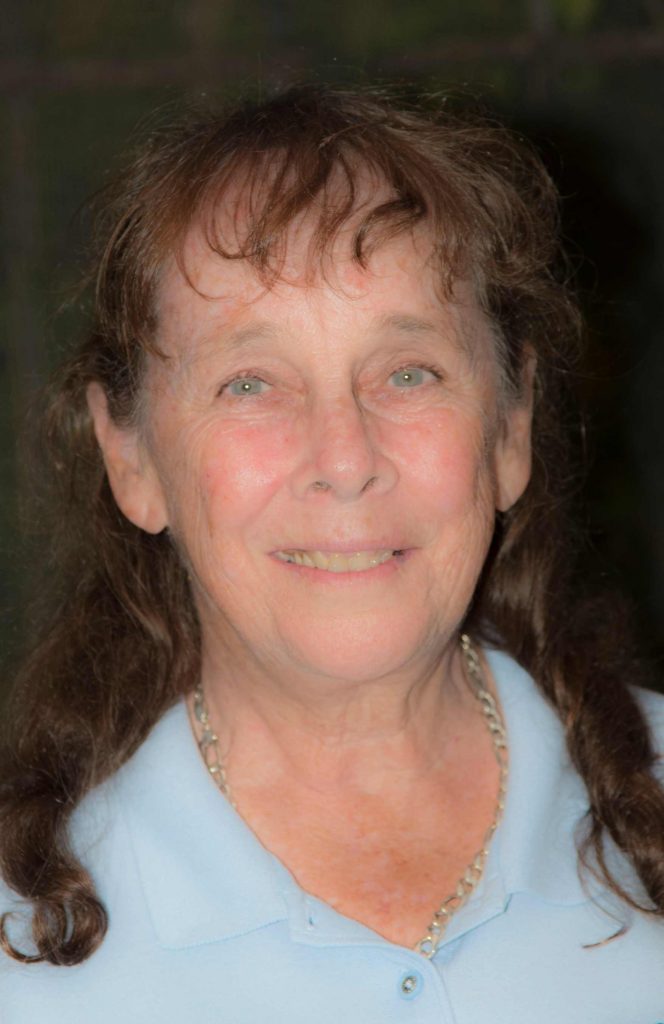 Dottie Kidd
Many of you know Dottie Kidd from her involvement with the GCR Autocross program and volunteering at many Gold Coast events, however here are other highlights of Dotties PCA resume:
PCA Member for over twenty years
Current GCR Secretary and Social Chair
GCR Autocross Registrar for fifteen years
GCR Director for over five years
GCR Treasurer for two years
Co-chair for Zonefest 2013 (our 50th Anniversary)
Chair for Zonefest 2016 in Sebring
Gold Coast Region Family of the year with my husband Steve… four times
Gold Coast Region Enthusiast of the year
PCA National Family of The Year (with husband Steve) during the 2015 Porsche Parade
Amelia Island Werks Reunion concours judge and staff 2017 & 2018
Attended 10 Porsche Parades .Always volunteering and served as a Coucours judge and on the Parade Protest committee. Overall women' s tech quiz champ at 2018 Parade
Dottie has a reputation for being highly organized ,detail oriented and always willing to help wherever needed. She retired from the US Postal Service, and prior to that was a bookkeeper/office manager/executive secretary for several private employers. After the death of her son Timmy she became actively involved with The Compassionate Friends, a grief support group for parents whose children have passed., and served in various capacities such as fund raising and membership.
You can find Dottie at most events driving a blue 944S2, white GT3 or Gray Cayman S. . She looks forward to continuing to serve Gold Coast Region for many more years and making GCR a region to be proud of. Goals include, but are not limited to, increasing PCA junior and family membership, enthusiastically welcoming new members and introducing them to GCR activities and leading by example.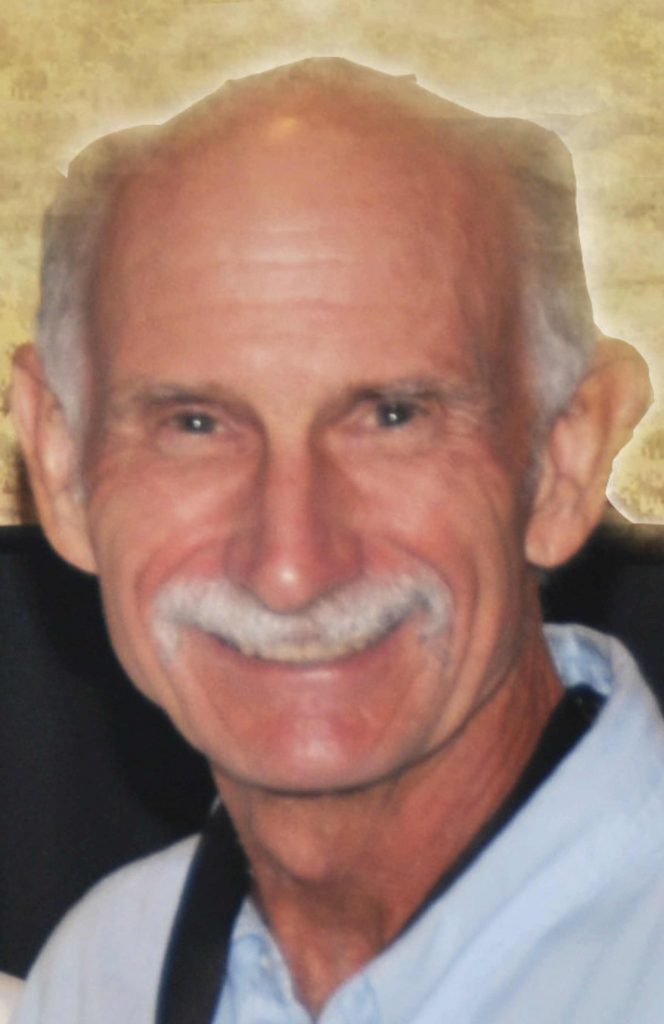 Steve Kidd
Steve Kidd has been a member of PCA since 1972, and has served in PCA Regional, Zone and National positions for the last 20+ years. Some of the highlights of Steve's PCA service include, but are not limited to :
Current Gold Coast Region (GCR) President (2019)
Zone 12 Representative for 10 PCA regions (2016-2017)
GCR President 2009-2011
GCR Vice President 2007-2008
GCR Board of Directors many years
Autocross Chair and instructor for GCR since 2003.
PCA National DE instructor since 1986 and helped countless members become acquainted with tracks in the Southeast
PCA Concours Judge at National and Regional events, including Porsche Parade and Werks Reunion.
Served on the Club Race Committee for both the 48 hours of Sebring and Oktoberfast (Daytona) Club Races
Multi-region event co-chair (Zonefest) and assistance with Rennfest and Spring Thing (Zone 3)
Assistance in just about every type of activity and event including charity, rally, social, planning and club administration.
Steve's service has been recognized with numerous awards including GCR enthusiast of the year, four times GCR Family of the Year (with wife Dottie), and recognition by PCA National as PCA Family of the Year in 2015.
Steve has attended 10 PCA parades, countless Zonefests and Multi-regional activities and events ….always volunteering, assisting and garnering new ideas to incorporate into future GCR events. Served on Parade Protest committee.
Steve's experience, leadership, innovation and vision for a great GCR make him the best candidate for President in 2020. Some of Steve's ideas are to see that the entire region is served with events, make sure new and current members feel welcome, and improve/restructure popular activities. Steve and wife Dottie love everything Porsche, and have front, mid and rear engine models.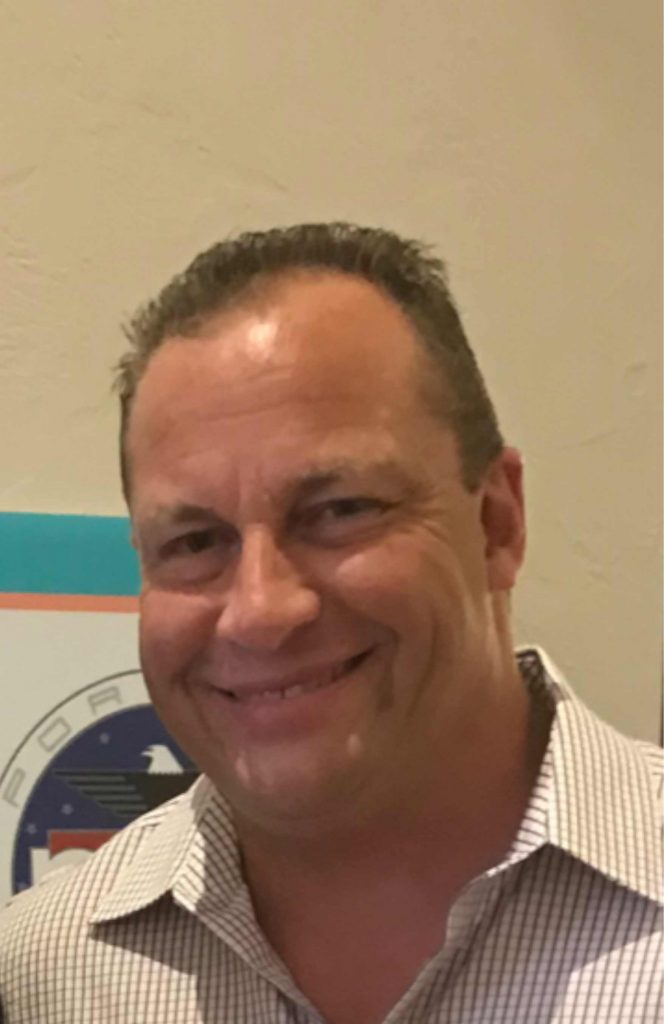 Ed Kohly
Ed served as President in 2015-16, Vice President 2013-14, board member 2011-12, and membership chair 2010-13. The last 5 years he has been serving as the Co-Grid chair for our annual Club Race 48 hours in Sebring.
Ed has always found ways to get more involved with the club helping wherever he is needed. He created our Facebook page where we now have over 1,500 followers and pushed for name badges to be made to be given out to all of our members. He recreated our Gold Coast Region website while he was president.
During his term as president, our region placed 3rd nationally in growth and in his last year of presidency our region won 1st place and received a trophy from PCA National.
Ed started Porsche's and Pancakes social almost 6-years ago and now it's in 9 different locations throughout our region. He started the 3rd Thursday social which is currently in 5 locations. With the help of his wife Beena who was our long time social chair, he started our annual Key Largo Brunch drive almost 9-years ago along with the Stone Crabs drive. He has volunteered as a concourse judge at the Porsche's by the Bay and at Zonefest through the years.
He is always thinking of new ways to grow our region with the different social events to make our region the best. He wants to continue being an integral part of the club and has so much more to offer.
Ed's interests are bonding with his two beautiful daughters, family, friends, Porsches, gym, boating, fishing, and poker tournaments.
Being part of this organization has been very rewarding over the years. He has make lifelong friends through this club and wants to continue to grow and promote the club.
Mike Koller
Mike moved to south Florida in the late '80s and a few years later bought his first Porsche, an '84 944. He joined Gold Coast Region then and has enjoyed being a member ever since. He started out by attending social events and autocrosses, as well as DEs, as he proceeded to buy his first 911 in '95. Of course, it's still in his garage today, along with a couple of other favorites.
Over the past 30 years as he was growing his business in the marine industry, he sometimes ran out of time to enjoy his Porsche passion. But in the last five years, he started to have more control of his schedule and could devote more time to enjoying his cars and helping the Club. He's been active in social and driving activities, as well as assisting with several concours and car shows; Porsches by the Bay at the Mandarin Oriental; the Sebring Club Race and other Zone 12 events. He believes we're fortunate to be members of PCA and to have the opportunity to enjoy our wonderful cars, share our Porsche passion with others and hopefully make great friends and have a lot of fun along the way.
He'd appreciate the opportunity to serve as a Gold Coast Region Director, to help maintain a fun club that encourages member participation and volunteerism, car education, enthusiasm and giving back to our communities as well. He thanks you for considering him for the Board of Directors.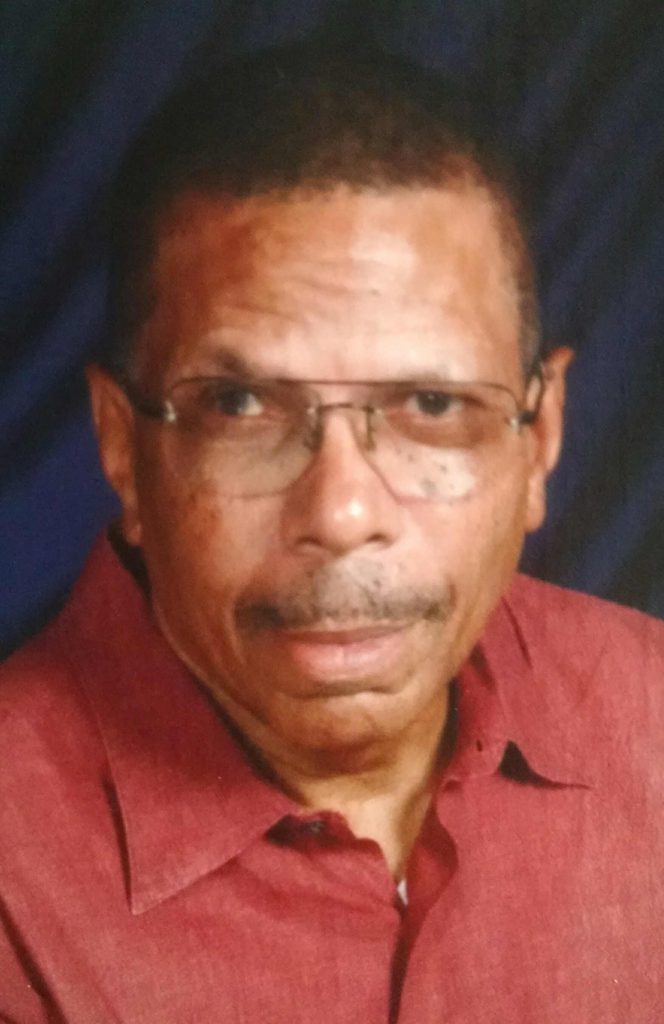 Peter Olliviere
I have been a Porsche Club of America member since 2000, and for the most part have enjoyed the cars, the people, and the experience that involvement in this club brings. No matter what you enjoy about Porsches, the club provides a venue for it. All that's asked of you in return is to occasionally volunteer to help facilitate the club's events.
When I enjoy something I get involved to the best of my ability. With a couple of exceptions, I have attended every Board meeting over the last few years. I have taken the time to do so because I am interested in the direction the Club takes. Attending the meeting as a member allows me to truly understand the Club, the people, and the mindset of the Board Members. It also allowed me to get involved and give direct input into and about decisions the Board made.
It wasn't long before I found that I had an interest in Concours and became the Assistant Chair for the Concours Committee. I get great satisfaction from assisting members who have never been involved with the sport, to get involved. This was the driving idea for the club developing The Concours College Program, and I feel proud that I am part of its development. Through the years, I have been deeply involved with Concours, social and technical events. I have continued and expanded Concours College, created the Classic Water Cooled events, headed up Porsches by the Bay, and the Heritage Park car shows. I initiated the Conchy Joe's Run and assisted with the Sanibel Island events. My efforts did not stop with car-related events; I created and headed up the Gold Coast entry into the Winterfest Boat Parade, and I have worked to make The Gold Coast Region more active in the community and charitable work. These efforts have raised over $12,000 in 2018 and $22,220 so far in 2019 for the Joe DiMaggio Children's Hospital.
I now hold the position of Director on the current Board and have tried my best to fulfill the requirements of that job. I can only hope the membership views my time as Director in the same light. My goal now is to win the position of Vice President in the Gold Coast Region, I believe that my desire for club growth, fairness and calm is shared by the vast majority of the membership. In the final analysis, this is a Club made up of people that want to enjoy their Porsches and the camaraderie that is created by a common interest.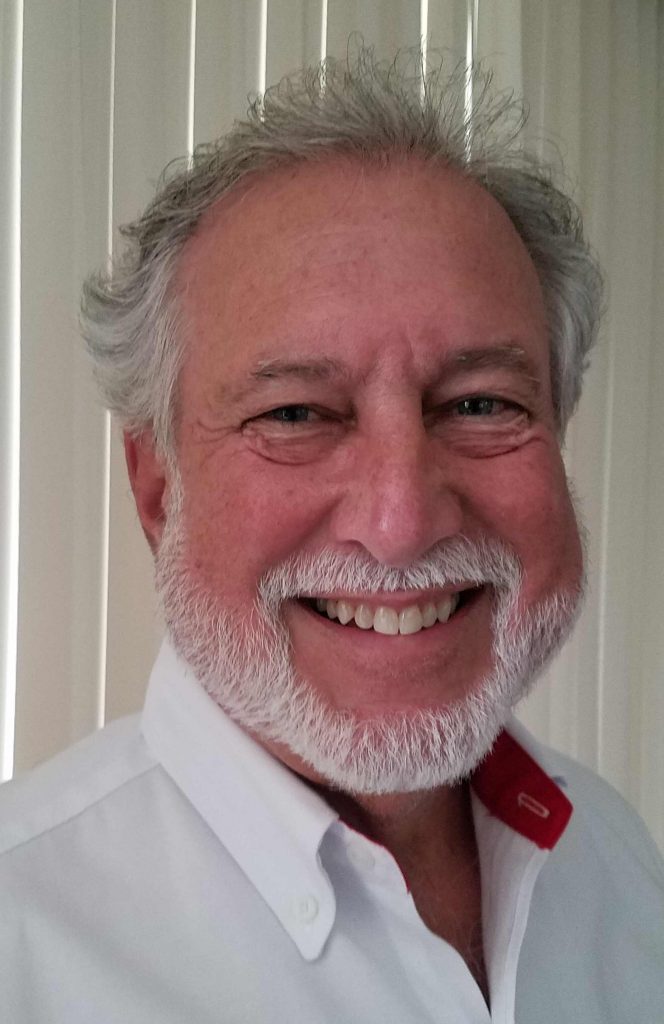 Kyle Rathbun
Kyle is our current Treasurer and would be honored to serve as your Vice President of The Gold Coast Region (GCR).
To say that Porsche and PCA CGR are his passion may be an understatement. Kyle joined GCR in late 1975 after purchasing his first Porsche, a 914 2.0, and bought his tenth Porsche, a 2018 911 Carrera T last year. Since joining, he has served in various capacities, either as an Officer or on the Board from the late 70's through 2011, and has been your Treasurer since 2016, when he accepted the call to serve mid-term. He has ethically, enthusiastically and proudly served as President, Vice President, Treasurer, Board Member, Autocross Chair, Membership Chair, Sonnenfest Chairperson, Track Event Chairperson, Chief Driving Instructor (18 years) and served on the committees that started our Drivers Education program and the 48 Hours of Sebring Club Race. Kyle serves on the Club Race Committee (25 years and counting) in the position of Administrator. Over the years he has helped guide the Club Race, which has made such a huge contribution to the financial security of our Region.
Kyle and his wife, Deb attended the 2019 Porsche Parade at Boca Raton where he won his 5th National Championship in the Autocross Event. This was the 17th National Parade he has attended.
He would appreciate your vote so that he may continue to work on the 2020 Board of Directors to sustain the growth and success of our Region. He will continue to encourage new members to become active and learn about the friendship and camaraderie that he has enjoyed for the last 44 years.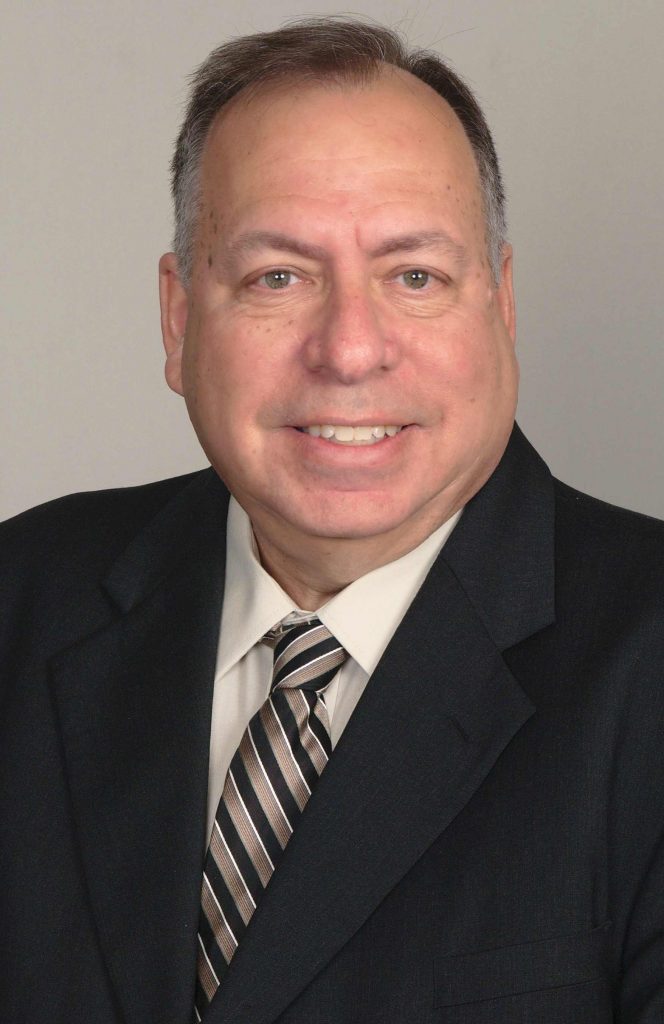 Rick Veingrad
I originally learned of PCA by chance in 2014 seeing all the Porsches lined up for a Porsches & Pancakes breakfast. My Panamera and I became a member soon afterwards. I have been very involved in many of the club's events volunteering at the concours & car shows, participating in most of the drives & dines, and attending the tech sessions.
Most know me from the annual summer Sanibel Run that I created.
We all have enjoyed the drive & dines. I felt it needed more than lunch. In 2018, I presented the Sanibel Run weekend to the GCR Board.
I negotiated with the hotel a fantastic rate as well as secured well known local restaurants to accommodate our large group without the need of special menus or prepaid orders.
In August of this year, the event drew hundreds of members from all over the state to attend, making it a multi-chapter social as well.
Also, I recently relocated the Fort Lauderdale/Davie Happy Hour Social to its new location at CJ Blacks
which got rave reviews and increased attendance.
Professionally, after receiving a business degree for the University of Miami in 1981, I started a chain of Video Stores in Broward County serving the area for over 30 years. I have also distributed movies to other retail stores around the state.
I am serving a second re-elected term as President of the University of Miami Alumni Band, I'm also a past President of the Video Software Dealers Association (VSDA) trade group.
I am running for the GCR Board of Directors because of my continued commitment over the years to helping out the chapter, creating new ideas and programs, and continue to assist and communicate to chapter members.
---