Driving for Life Fund Raising Campaign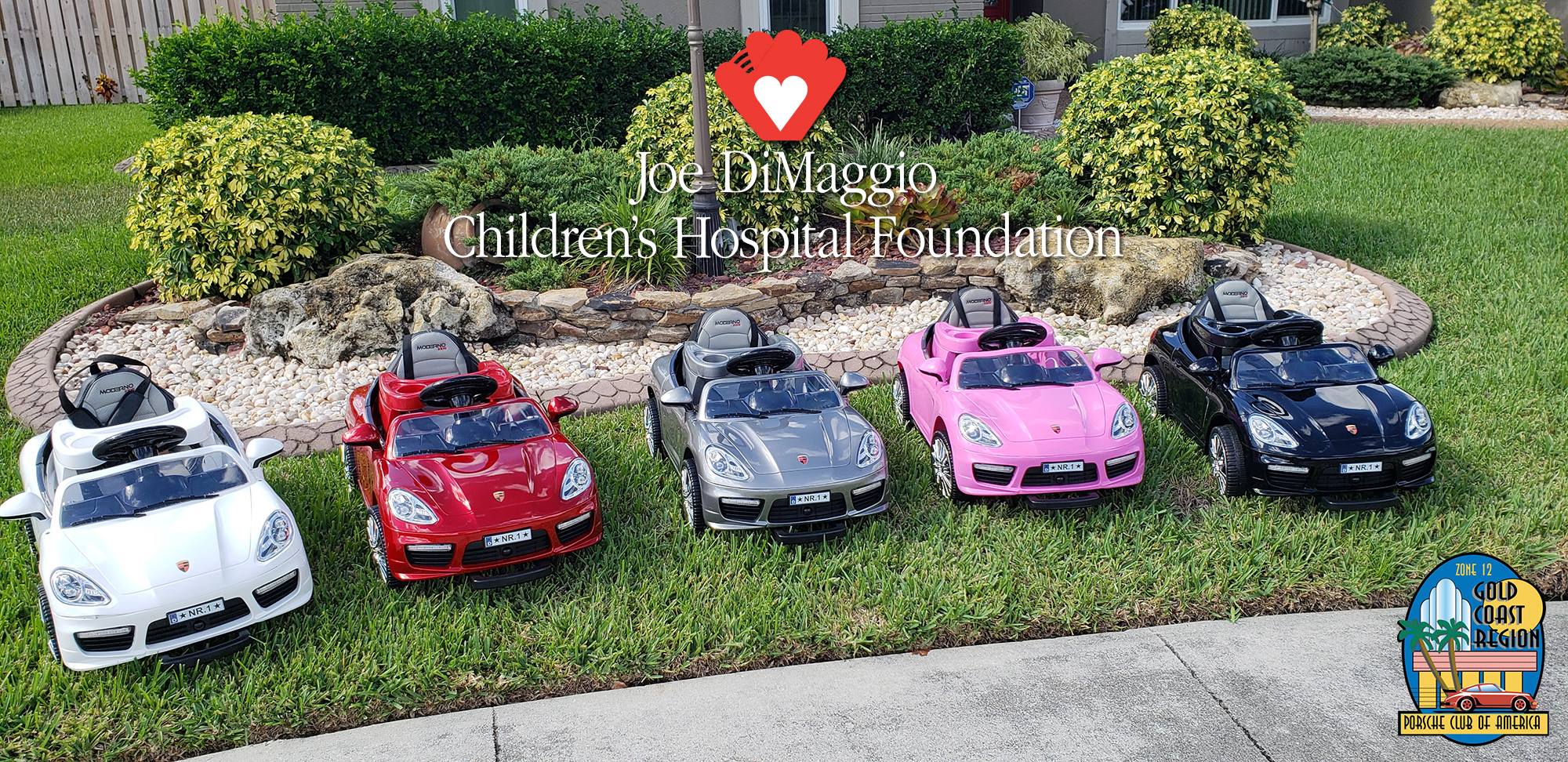 Please Join Our Fund Raising Campaign
In September of 2018 the board of directors of the PCA Goldcoast Region decided to get more involved with fundraising for worthy charities. With that in mind, Joe DiMaggio Children's Hospital was chosen as a deserving partner and met the Club's requirements of being local, established, and having a direct effect on a child's life. The Joe DiMaggio Children's Hospital Driving for Life Campaign was created as the vehicle that the Club could direct its efforts. Every penny that this Program raises goes toward assisting medically challenged children.
We 'rolled' out our initial effort by donating 4 electric kiddy Porsche Boxster's to the hospital. An additional 5th Boxster was directly donated by Lana Henning, a Gold Coast member. The hospital uses these cars to transport kids to and from medical procedures and around the hospital in general. The use of these vehicles has shown to have a very positive effect on the emotional well-being of the children. Our donation allows them to be transported around the hospital in "Porsche Style".
So how has the fundraising been going? In one word TERRIFIC. Without prior advertising or announcement, you the Club members have raised over $8,000 dollars for the "Driving for Life Fund Raising Campaign" That's a great start, and you all should be congratulated!
So what's next? Every event from now on we will have a fundraising component associated with this charity, so please come prepared to contribute to this worthy cause.
Be confident in knowing that your gifts work towards enriching the lives of children who are experiencing unpleasant medical issues. Your donations are welcomed and very much appreciated.
Thank you from all of us at PCA Gold Coast Region